13 Great Websites for Free Clipart Downloads
To create high-quality design templates, the concept of clip art is used. Generally, the clip arts are the elements of complete designs like pictures, vectors or rasters. Briefly, clipart is a graphic design designed by different designers for users to edit and use in their documents. Clip Art allows users who do not have advanced experience in computer use to create materials with advanced and customized graphics. If your computer has a Microsoft Word - like word processor, you can easily add these clip art to the word processor and edit it as you like. Clip Arts are not just elements and designs used with advanced word processors. Graphics and even advanced designers often use the technique of manipulating the designed object rather than reducing the workload and designing an object from scratch. So, free clipart works in Photoshop and so on. You can also use it with many graphics tools. Clip Art is often found on different websites on the Internet, and many of them are customizable for free. Thus, computer users of all levels can produce more professional and striking documents.
Where can I use Clip Arts ?
The free clip art concept has a wide range of usage areas under today's developing technological conditions in many countries of the world globally. Sometimes, stock photos are not the right choice for your business. Whether it's a whistle-blower or a colorful arrow pointing to future growth, the clip art often offers a more cartoon-style approach to the subject. It is designed to be easily placed in a project layout. Unlike the rectangular edges of a stock photo, the thumbnail can fit snugly into a body of text, and the variety of thumbnail shapes allows a graphic designer to create more attractive pages. So, you can use your cliparts everywhere, we can say there is no limit for it.
What are the formats of Clip Arts ?
In common sense, the two formats are so widespread in the world like JPEG and vectorial images. Firstly, JPEG is used by millions of digital devices globally. These pixelated images cannot be resized without changing the overall quality. Therefore, the resolution of the files must be high enough to keep the images smooth and clear. They use the file extension ".jpg" or ".jpeg". On the other hand, vectorial images are so important for the concept of clip art. The vector illustration was created with the placement of independent shapes instead of predetermined pixels. Regardless of the size of the image, it still looks sharp. This is because the file is actually geometric data that looks like an illustration. To open a vector file, you will need design software that can use this format, such as Adobe Illustrator. Vectors typically use the file extension ".eps" or ".svg".
As a final word, if you want to increase your creativity for the designs of your business or non-profit presentations or documents, using clip arts will be so useful for you. You can find a lot of available clip art websites on the internet with a basic search.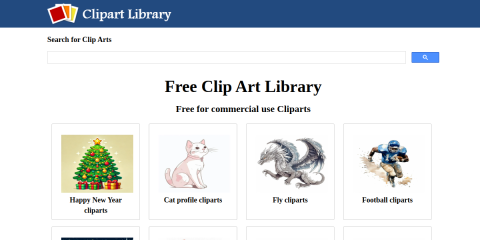 Clipart Library is another fabulous free clipart sites for teachers. Including political, geographical and science-related images. All in fun colors and cartoon-like shapes. They even have a great selection of black and white outline clipart that you can choose to have your students color in!
Clipart Library is a Free Cliparts Collection of Clip Art Gallery with thousands of free clipart, graphics, images, animated clipart, illustrations, pictures for you to download.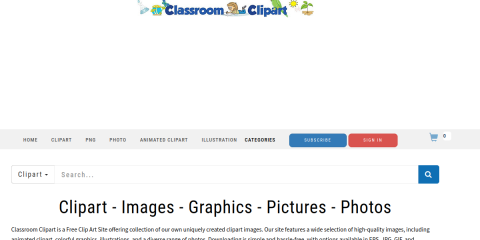 Classroom Clipart scours the web in search of the best and most attractive free graphics for designers. They currently feature thousands of free vectors, photos, brushes, gradients, fonts and claim to have much more to come. They also produce their own exclusive graphics that are available.
Welcome to Classroom Clipart a great source for free clipart for not only for students, teachers and parents, but for everyone. We believe the world around us is our classroom and world's classroom is open to everyone. We provide a great place to find many different clipart, illustrations and pictures. The categories below have a mix of all types of images. If you want to browse just our clipart, click on the clipart button below. Here you will find thousands of different clipart in hundreds of categories. Enjoy!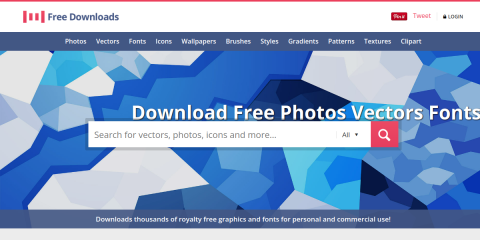 1001 Free Downloads is a great resource for free vector images for personal in everyday life use as it's one of the more organized, yet expansive vector stock pictures sites there is. You can even make your own graphics and upload them to the site, creating your very own clipart you can share with people!
Download free vectors, photos, icons, fonts, wallpapers and more. We're constantly expanding our content with exclusive 1001freedownloads.com files.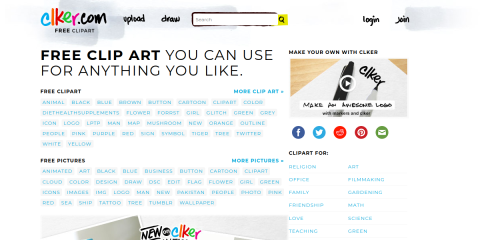 Offering a wealth of vector clip art, all of which is royalty-free and available in several file types (SVG, PNG and ODG), Clker is definitely one of the best free clip art sites around.
Clker.com provides hundreds of thousands of free clip art & vector images that you can download or embed anywhere at no cost. The best in free images.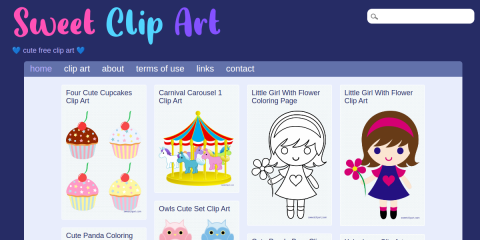 Sweet Clip Art is a unique collection of high-quality, cute free clip art and coloring pages- perfect for students, teachers, bloggers, and hobbyists!
Despite being somewhat rudimentary-looking, Sweet clipart offers a collection of simple but varied free clip art images. The site's simplicity makes it extremely easy to find an appropriate image for your project.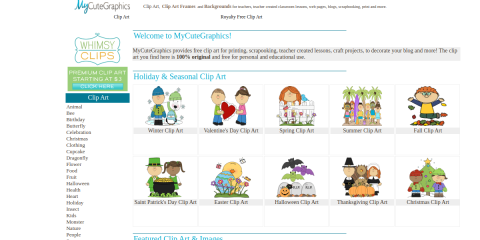 Although MyCuteGraphics has an abundance of ads, they aren't too obtrusive and don't affect its usability. The free clip art here is colorful and cheery, making it perfect for creating teaching materials.
MyCuteGraphics provides free clip art for printing, scrapooking, teacher created lessons, craft projects, to decorate your blog and more! The clip art you find here is 100% original and free for personal and educational use.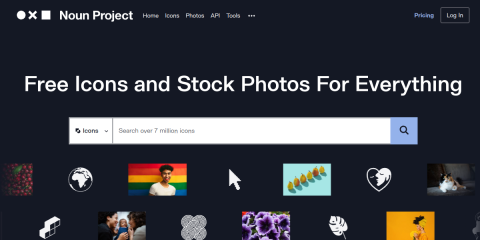 Noun Project features the most diverse collection of icons and stock photos ever. Download SVG and PNG. Browse over 3 million art-quality icons and photos.
The Noun Project has a huge collection of free symbols and icons. You can find clear and simple images to illustrate just about any idea. You have permission to use The Noun Project's images in your own projects because they are covered under a Creative Commons Attribution or a Public Domain license. If an attribution is required, the citation is attached to the downloaded image. Downloading from The Noun Project does require a free account, and downloading currently does not work on tablets or smartphones.
Start with any of the 75500 clip art images on this simple site. The site keeps its focus on classroom friendly images that are appropriate for school websites, class projects, student reports, homework assignments, presentations, posters, art projects, picture books, bulletin boards, and creating teaching aids. For instance, go over to the Fractions collection that has nearly 1500 files to help demonstrate math concepts in class.
Choose from over a million free vectors, clipart graphics, vector art images, design templates, and illustrations created by artists worldwide! Download 73,982 clipart free vectors. Choose from over a million free vectors, clipart graphics, vector art images, design templates, and illustrations created by artists worldwide!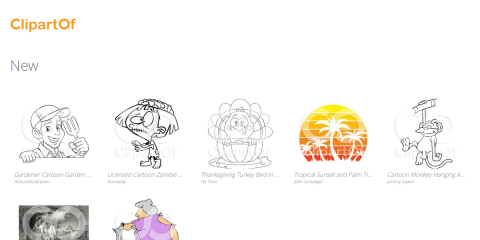 Free images and animations without the annoyance of pop ups or registration. That's how this simple site announces itself, and it lives up to its name. Clip art categories include Holidays, Animals & Nature, Celebrations, Historical, and even a dedicated one for Fantasy. No Game of Thrones here, but I spotted a few that could be passed off as Gandalf from LOTR.
You might like the variety. For instance, the Speech and Thought bubbles are always useful for presentations and digital comics. Download them with a right-click on the image file and save the clip art to your desktop.
Premium royalty-free (rf) clipart by professional graphic designers. High resolution raster & vector file formats: JPG, Transparent PNG, Vector EPS, Ai, and SVG.
Free Clipart for everyone
Happily there are a few free clipart websites that offer both high quality and free clip art designs, so let's take a look at the top 13 free clipart websites.
FREE